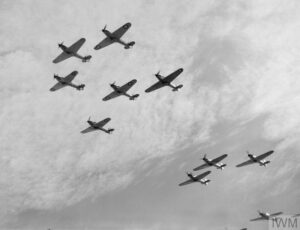 August 1940.
Imagine if Churchill said, "You just won't believe what the Luftwaffe is going to do. You'll fall out of your chair! I'll make an announcement Tuesday."
Facing a real threat, the people knew what the Luftwaffe could do and they knew what they had to do.
They took meaningful action and were not play acting.